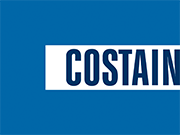 This national competition is seeking the latest engineering innovations and innovative tech solutions.  Specifically, we are looking for SMEs who have bold ideas on how innovation unlocks data through the application of existing technologies.
The NCE Accelerator, powered by Costain is another exclusive feature of this year's Festival, where a selection of five of the most innovative small firms in the UK will pitch to a live audience and mentors as they compete for the Accelerator. 
Congratulations to CO-YOU, winners of the NCE Accelerator, Powered by Costain 
MEET THE SHORTLIST 
Beyond Green – Its Arena17 will use existing datasets to provide real time reporting of projects against sustainability indicators such as the UN SDGs that are transparent and standardised, such that businesses can demonstrate progress and identify gaps against industry benchmarks
CO-YOU – More than a third by volume of waste from a construction project is derived from materials used to package products being delivered to site. CO-YOU's patent-pending product is a novel packaging material that stably absorbs CO2 and bio-degrades
Enable My Team – Has developed automated asset recognition from high resolution imagery for all rail assets. It will take this data and through AI and machine learning detect potential faults before they happen, allowing rail engineers to spend more time proactively mitigating risks rather than reactively fixing failures
Future Aerial – It's Drone Cloud promises to deliver data in any format from 2D CAD to full 3D point clouds; removing the need for expensive hardware and software to manage complex datasets. It has already been trialled on a modest project in Northern Ireland and is now seeking to scale up
GearBuddy – Through a partnership with a major global car brand leveraging existing technologies from the automotive sector to provide real-time health monitoring of plant and equipment and through machine learning predict breakdowns before they occur
MATtest – Provides automated quality assurance to the pavement construction industry, removing the need for materials technicians to go out and conduct tests in potentially hazardous environments
nPlan – Has patent-pending algorithms that will take existing data on past projects to predict the duration of activities on future projects. It claims to have already captured data from 120,000 schedules covering 300 million tasks
Qualis Flow – Seeks to carry out real-time data analytics on data already being collected to provide site teams with actionable insights to minimise adverse social and environmental impacts of construction activity such as noise and dust. It aims to be a proactive tool that creates vibrant, healthy cities
Judging Process - What's next?
All eight will now present their ideas to a selection of Accelerator mentors who face the agonising task of selecting the best five to present on the Festival main stage.
At the Festival
The audience will vote along with the judges to decide which of the 5 innovations deserve to be the winner of the NCE/Costain Accelerator Award and will also receive opportunities to showcase their work in more depth to leading clients.
After the event Costain Innovation Accelerator Manager Usman Shah will work closely with the 5 finalists providing specialist accelerator and business mentoring, helping the winner be ready for their deep dive with leading clients and another event where the 4 other shortlisted SMEs will get an opportunity to present their work to clients.
On the day:
16.00 - Costain's approach to driving technology-led innovation 
Darren James, managing director, infrastructure, Costain
16.10 -  NCE Accelerator Pitches
An opportunity to hear from five of the most innovative small firms in the UK competing in this year's Accelerator.
16.50 - Question and answer session